There is not much left to say, the message is clear, we have to react! Stay healthy.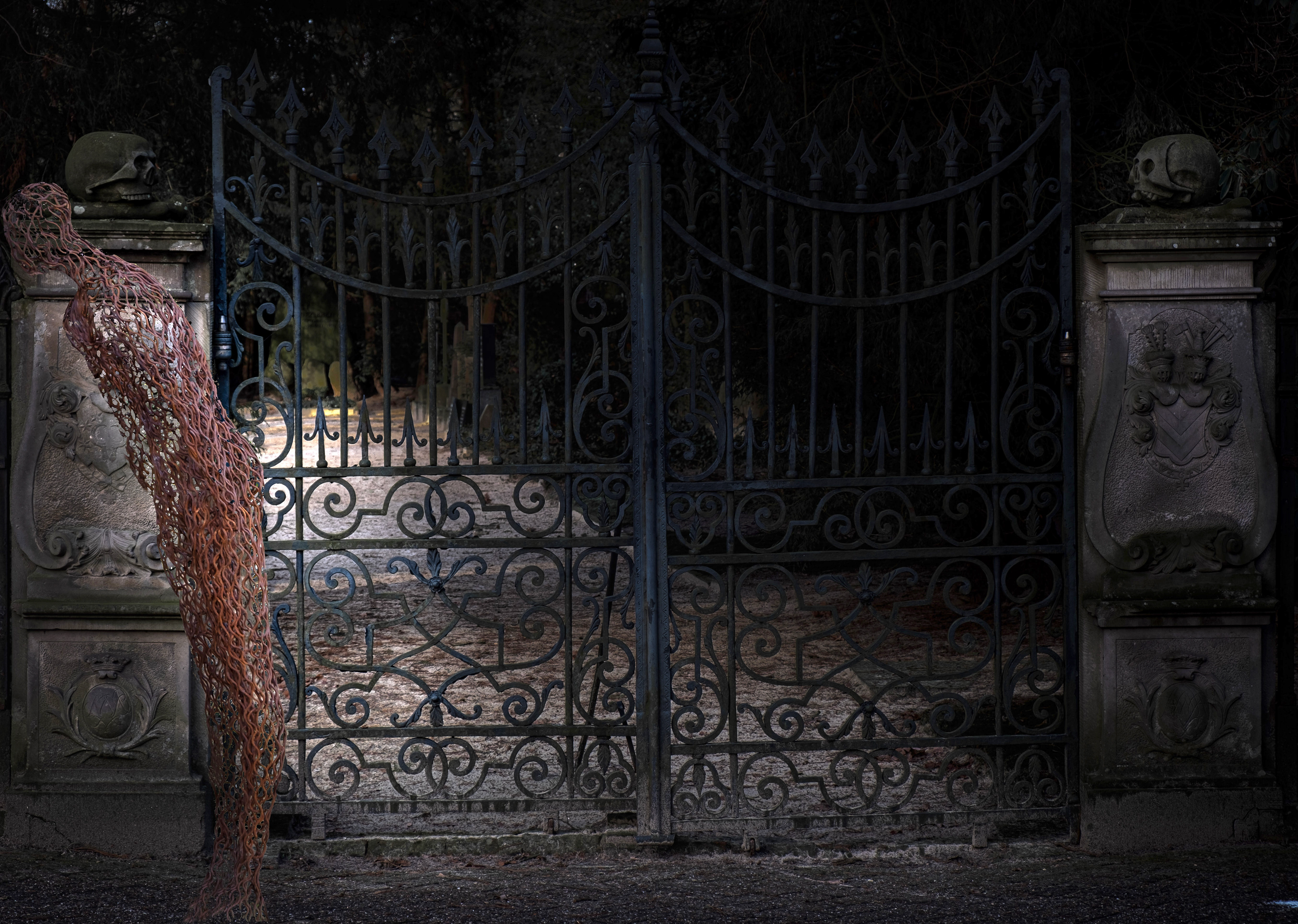 The unknown, that which is not to be seen to smell and yet the fear spreads creeps around. The virus that affects us all in these first months of 2020. We have to face it, it is there and will not go again. It is up to everyone to stop the spread. Stay at home, keep your distance, wash your hands, apply hygiene. We will win and life will continue but maybe not as it was before, without the Corona Virus, life will be different. Nobody can see in the future whether it is unique or permanent. Nature may have sent us a warning if we could not change nature, in the next step we would fight it back even more epically.

Stay at home and we will win.                         

*March 2020
Das Unbekannte, das was nicht zu sehen zu riechen zu begreifen ist und doch die Angst verbreitet schleicht umher. Der Virus der uns alle angeht in diesen ersten Monaten des Jahres 2020. Wir müssen uns ihm stellen, er ist da und geht nicht wieder. Es liegt an jedem einzelnen die Verbreitung zu stoppen. Zu Hause bleiben, Abstand wahren, Hände waschen, Hygiene anwenden. Wir werden siegen und das Leben geht weiter aber vielleicht nicht mehr so wie es vorher, ohne den Corona Virus mal war, das Leben wird ein anderes werden. Niemand vermag in die Zukunft zu sehen, ob es einmalig oder auf Dauer ist. Die Natur hat uns vielleicht eine Mahnung geschickt, wenn wir uns der Natur gegenüber nicht ändern könnte sie im nächsten Schritt noch epischer zurückschlagen.
Stay at home, und wir werden gewinnen.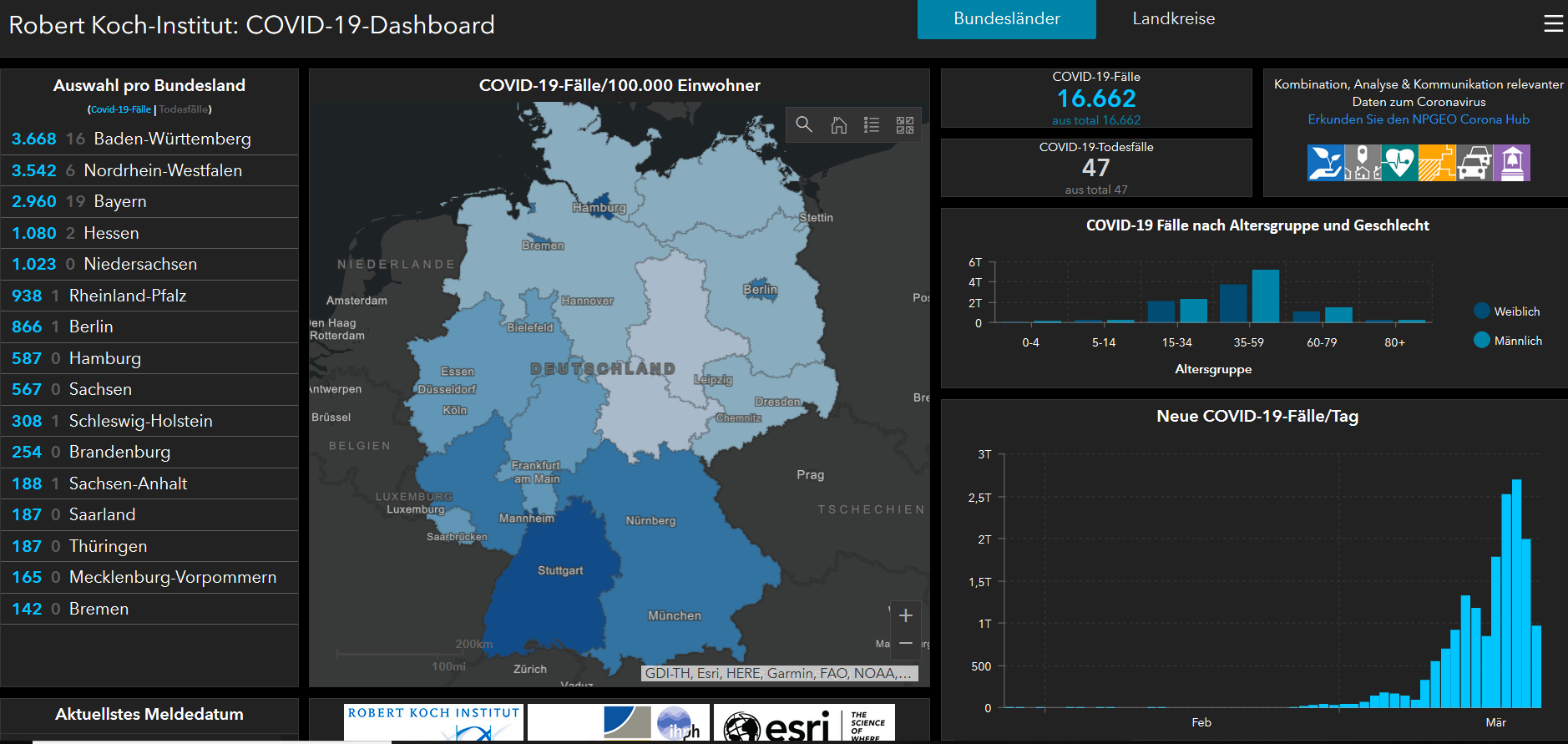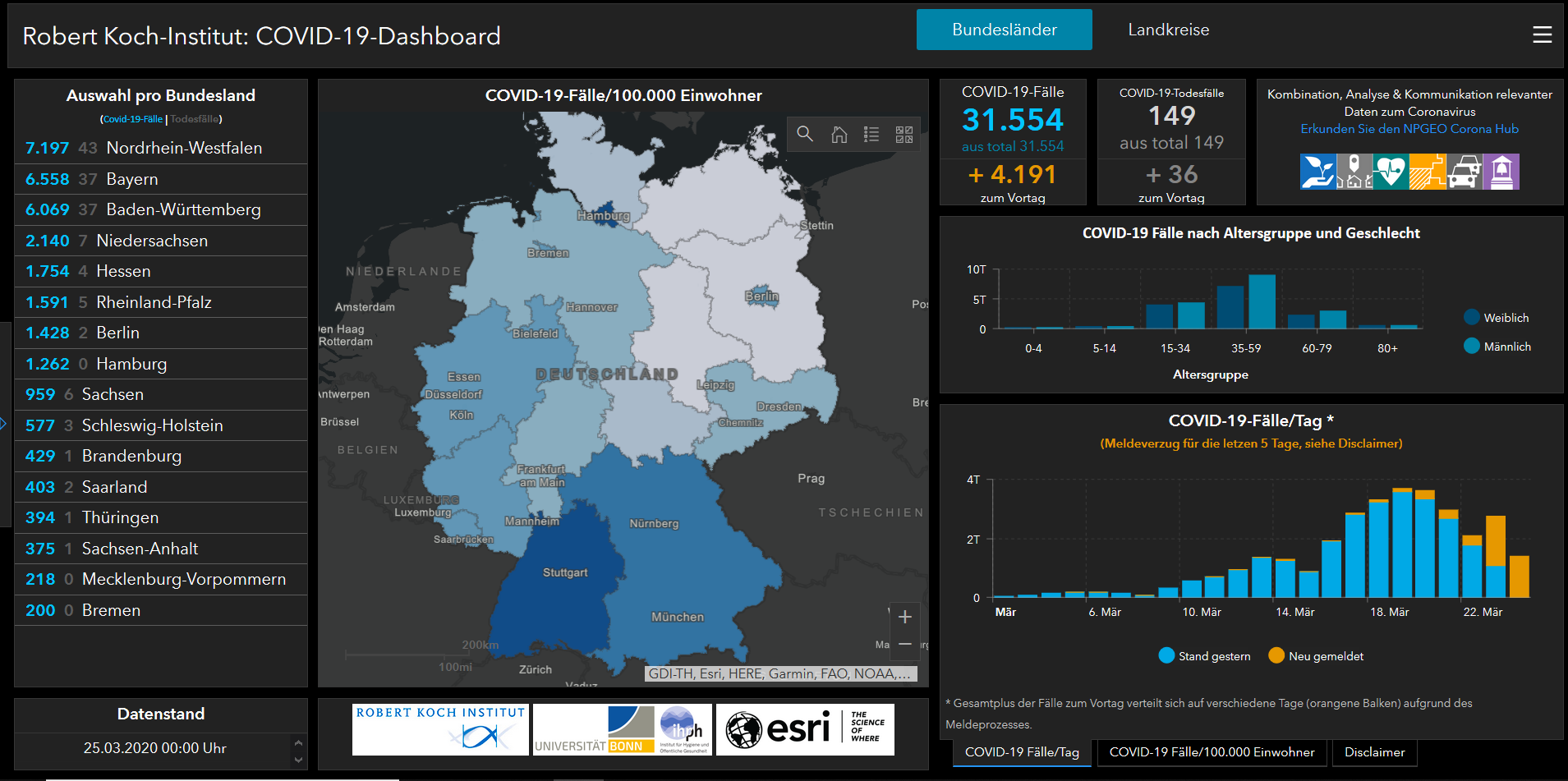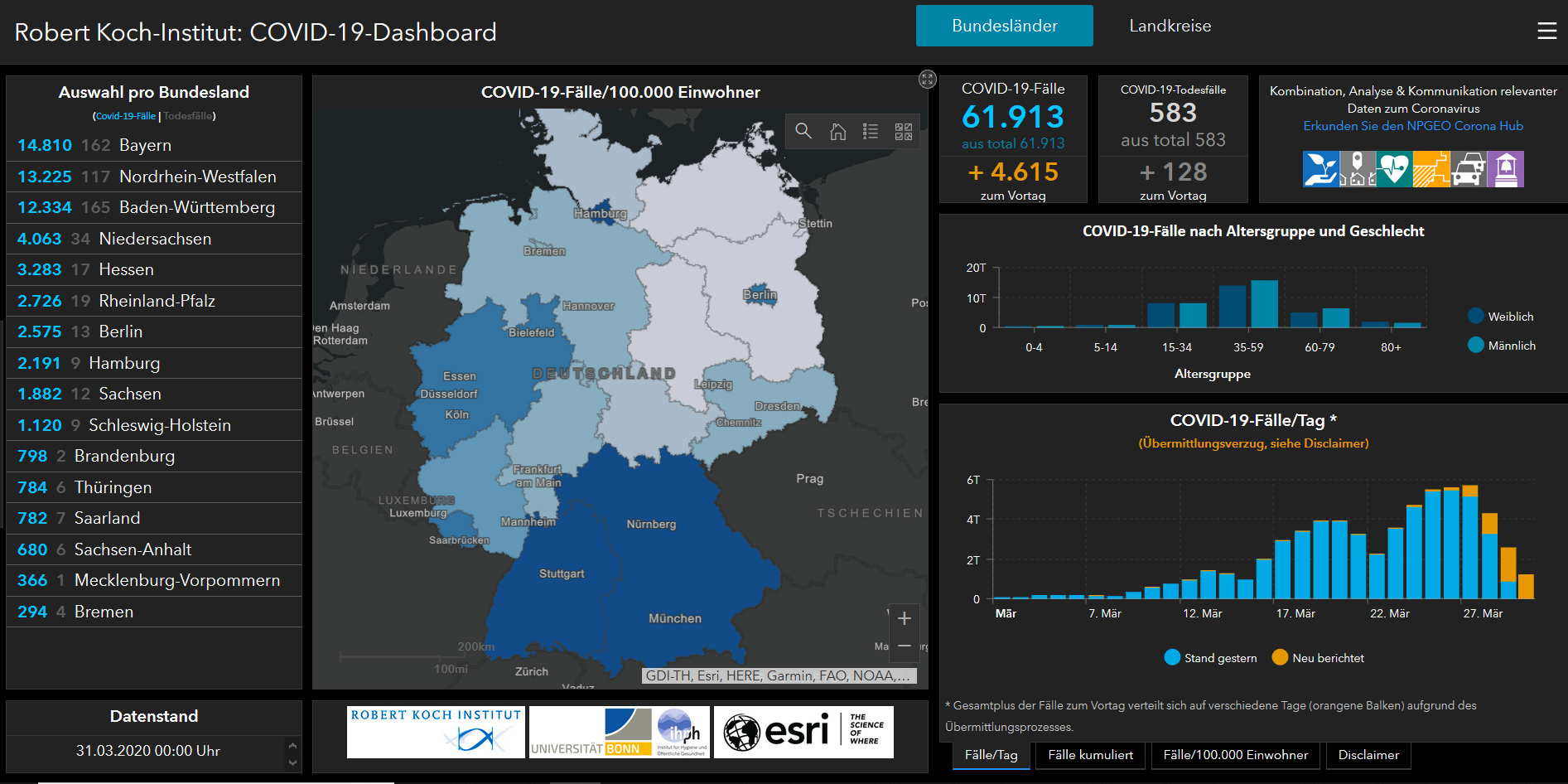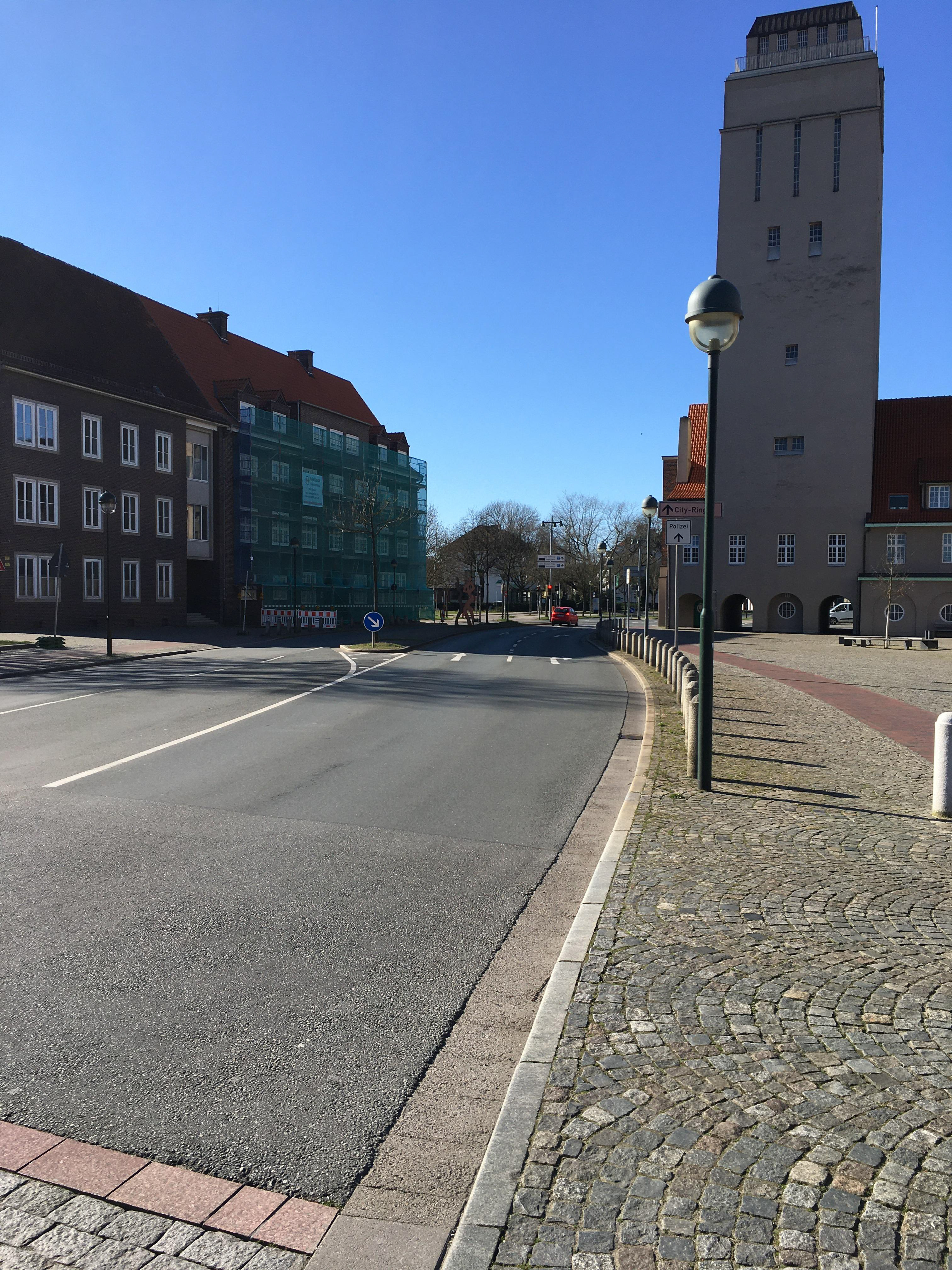 The medium-sized town of Delmenhorst "80,000 inhabitants" in the state of Lower Saxony in Germany looks completely deserted.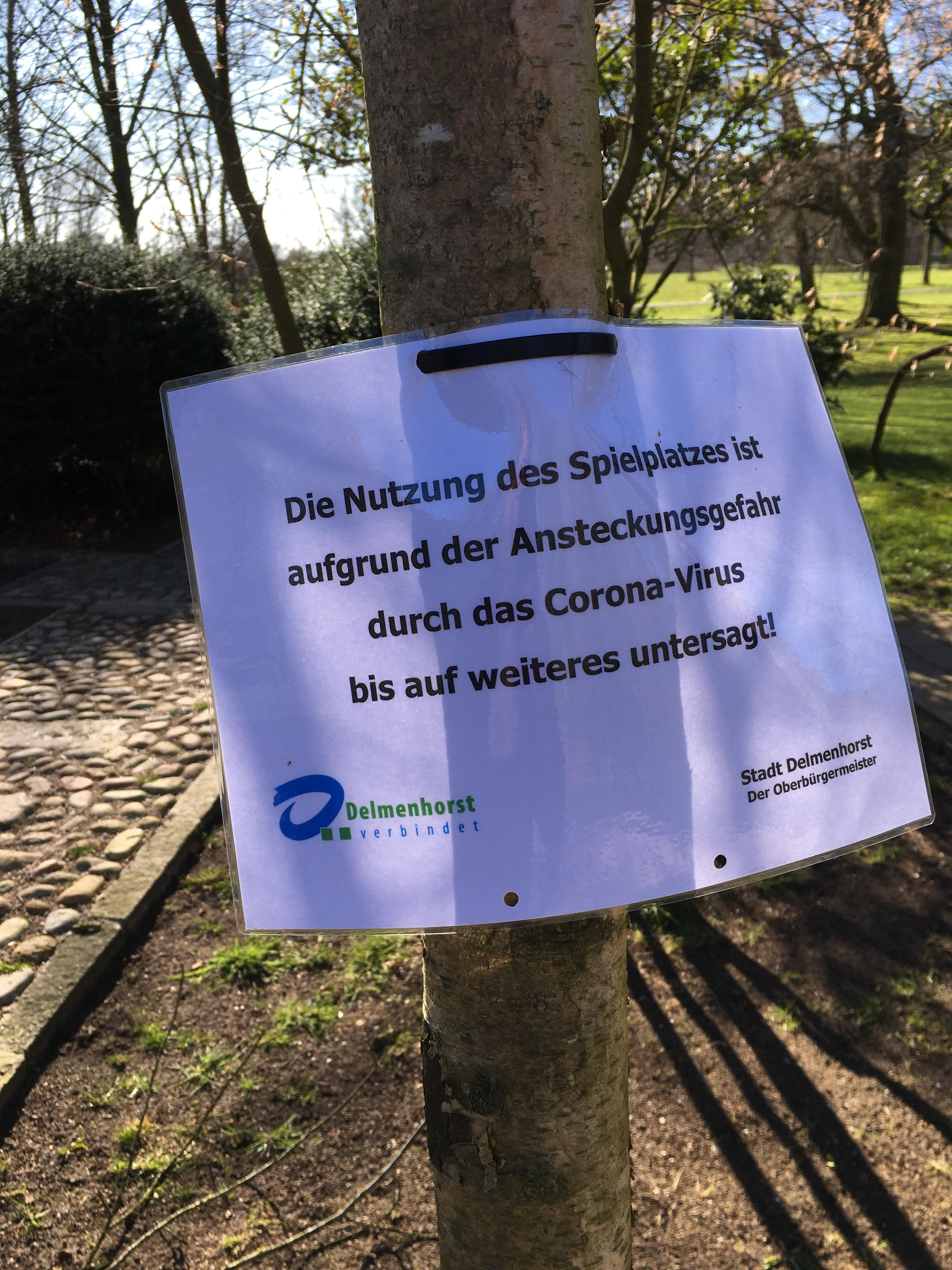 This children playground ist now forbitten for everyone
Shopping and Corona-notice of a pharmacy - drugstore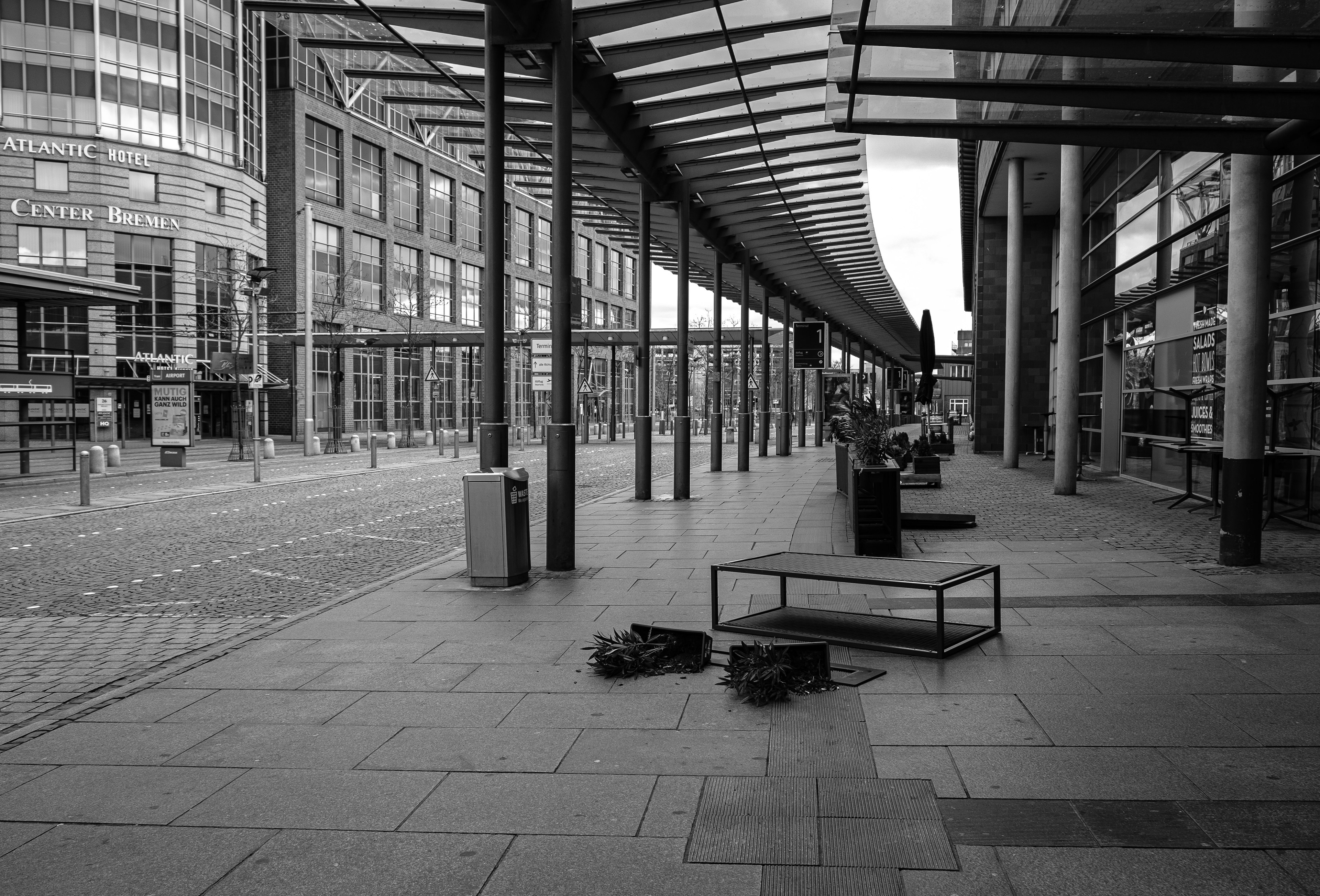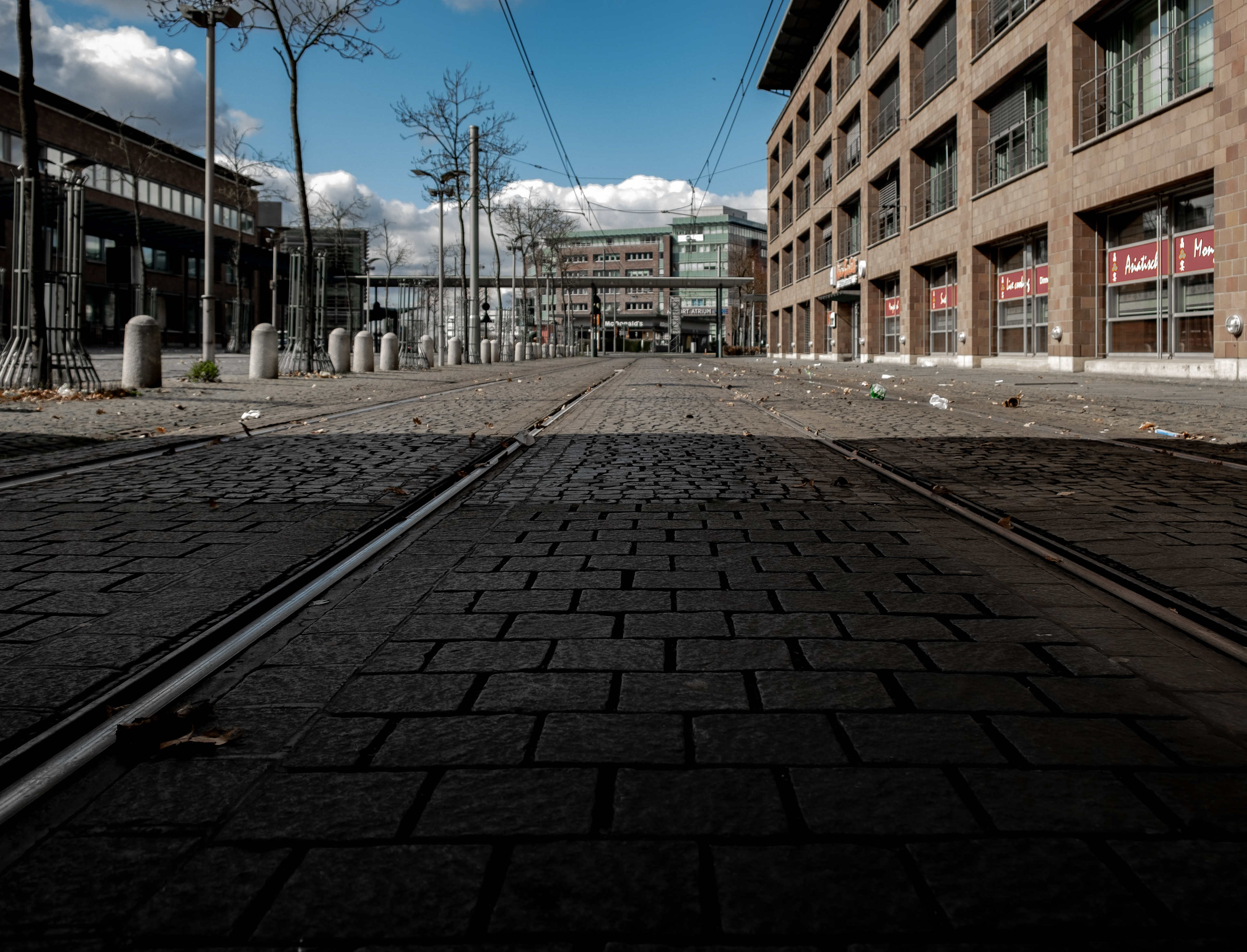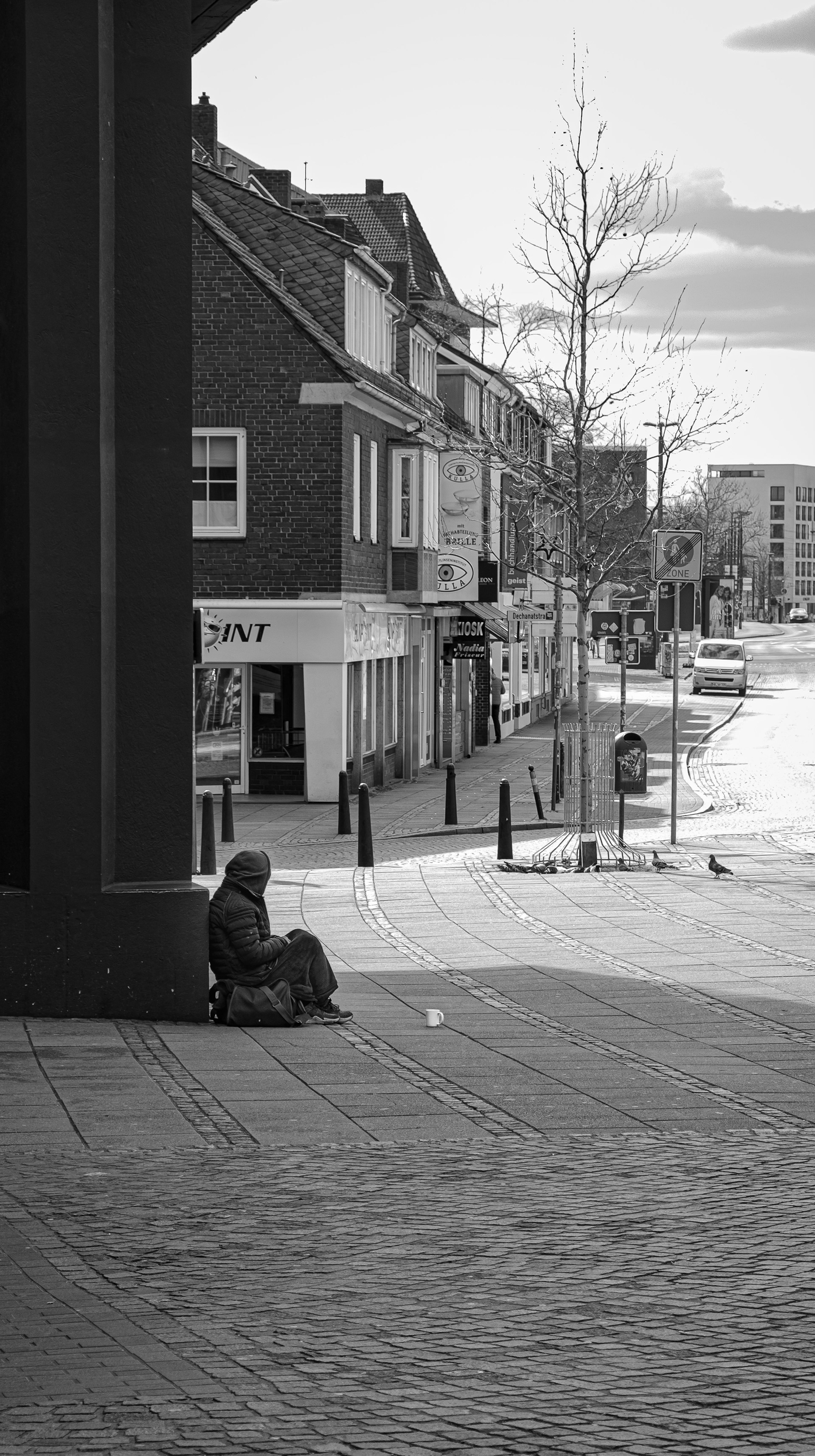 Orphaned streets and squares in the cities, here the airport, the market square there, the shops closed, the streets deserted, hardly any cars on the road, it is quiet, everywhere. An eerie feeling pervades you, an abstract to surreal world that currently appears to us. 

Verwaiste Straßen und Plätze in den Städten, hier der Airport dort der Marktplatz, die Geschäfte geschlossen, die Straßen menschenleer, kaum Autos unterwegs, es ist still, überall. Ein unheimliches Gefühl durchzieht einem, eine abstrakte bis surreale Welt welche uns derzeit erscheint.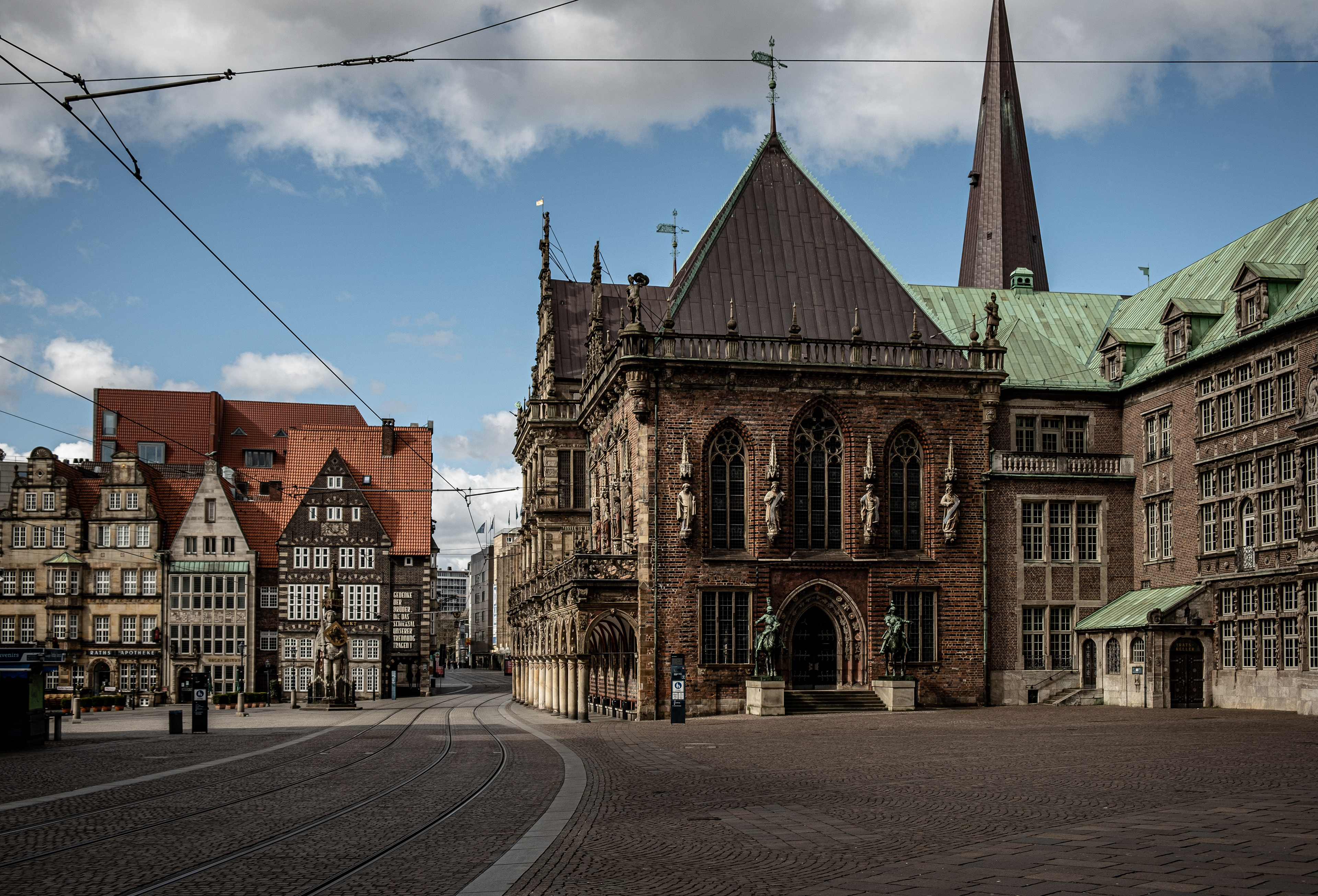 Stay at home and ban on contact for > 2 people, in Bremen it works largely.

Stay at home und Kontaktverbot für >2 Menschen, in Bremen funktioniert es weitgehend.